Trustworthy
Sanjay Gohil founded his firm over 15 years ago to provide the people of Charlotte with experienced, skilled, and trustworthy representation for their businesses and estates.
Knowledgable
Our attorney has earned a reputation in North Carolina as a highly knowledgeable and passionate advocate. He uses his skills from decades of experience to help his clients.
Attentive
Unlike larger firms where individuals can easily slip through the cracks, our firm is proud to offer unmatched attention and exhaustive efforts for our clients.
Business Litigation & Estate Planning Attorney in Charlotte, North Carolina
Attorney at Law
Sanjay R. Gohil
Sanjay R. Gohil started practicing law in 1997. He attended Duke University and graduated with honors. Once Sanjay obtained his J.D. from the University of North Carolina at Chapel Hill, he went on to open his firm in 2004.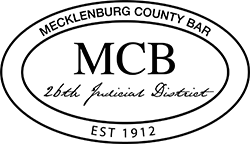 In Need of Skilled Representation?
There are few matters as important as protecting your business and livelihood. Breaches of contract, employment and partnership disputes, and liability lawsuits can all sink your company if you don't have a strong attorney. Protect your business and your legacy by securing the skillful counsel of Sanjay R. Gohil today.
Extremely Helpful
He was extremely helpful in answering all questions that we had and accommodating to our schedule. The entire staff was very friendly, and the whole process was stress free.
- Kristopher M.
Knowledgeable
Knowledgeable. Courteous. Diligent. Helpful!
- Brenda S.
Professional
I have worked with other attorneys in the past, but Sanjay is the most thorough and professional attorney I know. I highly recommend Sanjay. Thank you!
- John C.
Start Planning for the Future
Without proper estate planning, unexpected illnesses or accidents can leave the distribution of your assets and the security of your loved ones in the hands of the state. We understand you don't want your family to deal with the emotional turmoil and waste valuable time and hard-earned money through a lengthy legal process. Reach out to learn more about how we can assist you with your protecting your family's legacy.